My new series Star Trek: Endeavor has launched about a month or two back, I'd like to say that the first chapter The Wormhole is finished. I hope you take a look at what is to come later.
And I've also promised a new picture or something to my next series, (Which I would like to announce is named Star Trek: Expedition.) It takes place in the 25th century in an alternate timeline (recurring pattern?) where the Cold War broke out into a devastating war. The only way to get out is to look up at the stars and make your way there. The United Planets of America was made. Here one of the many main characters, Mrs. Tana sh'Elaith, Captain of the Excalibur.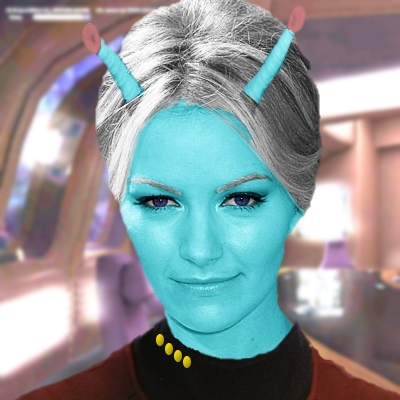 Note: I did not make the image. An-gel Sakura on Trek Photomanipulation Archive did.