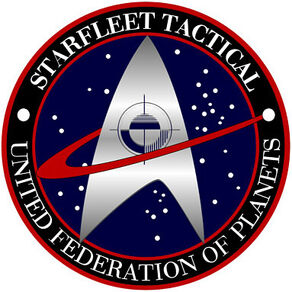 Starfleet Tactical (or Starfleet Tactical Command) is an administrative division of Starfleet that is housed at Starfleet Headquarters in San Francisco on Earth. It is commanded by the Chief of Starfleet Tactical.
Functions
Edit
Starfleet Tactical is responsible for designing, planning, and implementing the work that involves weapons development as well as defensive strategies aboard Starfleet vessels and facilities.
External links
Edit
Ad blocker interference detected!
Wikia is a free-to-use site that makes money from advertising. We have a modified experience for viewers using ad blockers

Wikia is not accessible if you've made further modifications. Remove the custom ad blocker rule(s) and the page will load as expected.