Created by a registered user
this article was thought of and created by Lindsay Lohan Phoenix & TrekkyStar
Rachel Leslie
Rachel Leslie

Gender:

Female

Height:

5'7

Weight:

115 lbs.

Hair:

Brown

Eyes:

1 Brown, 1 Green

Species:

Human (primarily)

Homeworld:

Mars (Human Homeworld)

Birth:

August 4, 2346

Affiliation:

Career

Occupation:

Posting:

Rank:

Imperial Special High Officer

 
For prime universe person, see Rachel Leslie.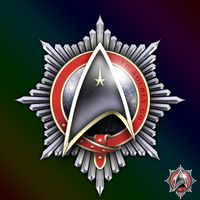 This is a IFUW High Officer.
Rachel Leslie was an Imperial Starfleet High Officer (Admiral) from 2367-2380. She was a Human, Klingon, BORG, Andorian, and Cardassian hybrid.
Early Life
Edit
Rachel Denise Leslie was born on August 4, 2346 in Utopia City, Mars to parents
Imperial Starfleet Career
Edit
Career as Imperial High Officer
Edit
Gene Replacer
Edit
In 2371, she created a mutation device that utilized BORG Nano-Genes to change any selected DNA into different types of DNA. She used this to make herself into a hybrid of five different species.
She had a Borg arm, some cranial ridges, small antennas, and some reptilian features.
Ad blocker interference detected!
Wikia is a free-to-use site that makes money from advertising. We have a modified experience for viewers using ad blockers

Wikia is not accessible if you've made further modifications. Remove the custom ad blocker rule(s) and the page will load as expected.